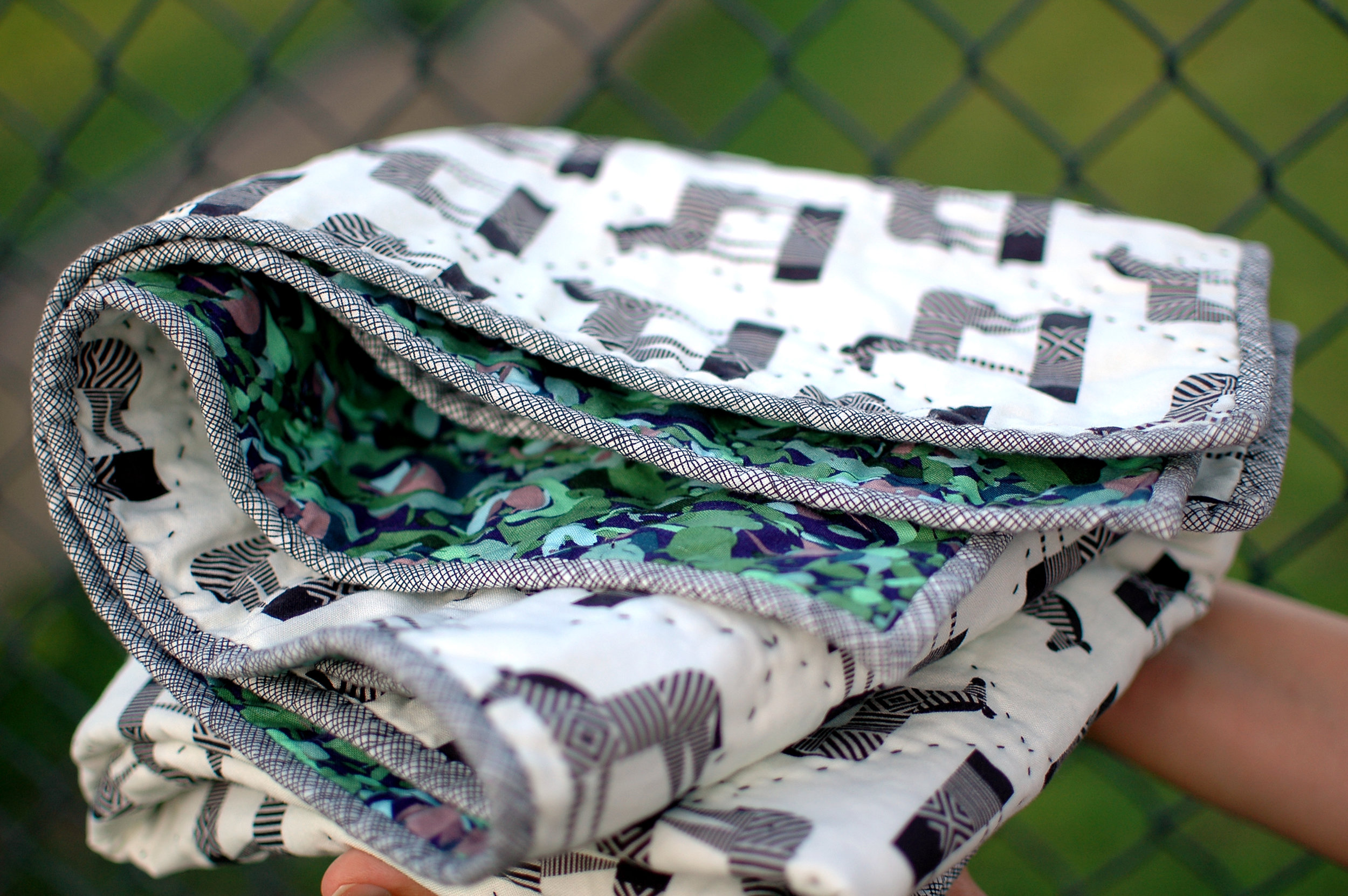 Quilted Blanket: Zebra
A simple quilted blanket is my new favorite item to make. I love being able to choose big, bold patterns which don't translate well to pieced quilts. And I get to spend more time hand quilting, which is my form of meditation.
sold out
Measuring 42" by 40", this one of a kind crib sized blanket is 100% cotton with a natural cotton batting. Each blanket is machine pieced and hand quilted. Machine washable (cold) and tumble dry low.